Signs and Graphics in Mesa AZ
Signs and graphics are a cornerstone of any information campaign. Whether it's a marketing launch or wayfinding signage for your facilities, turn to Visual Communications to ensure you're getting great signage at a great price. We'll make sure it's visually appealing, well-designed and easy to understand, no matter the application.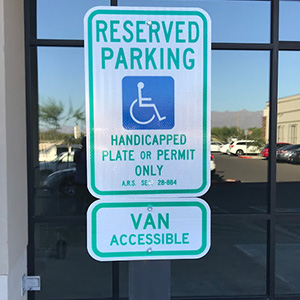 ADA Signage
We're familiar with ADA signs in Mesa, AZ and can print architectural and informative signage compliant with ADA standards. Whether it's braille signage or handicap notification signs, we're here to help ensure your facilities are welcoming and accessible to disabled individuals.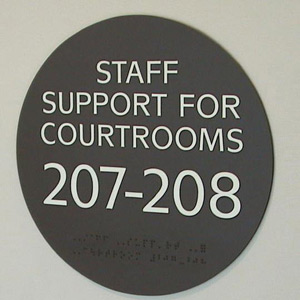 Vinyl Signs
Vinyl signs in Mesa, AZ are a great investment because of their longevity. Vinyl is a durable material that can stand up to most uses and won't deteriorate over time. It exhibits color beautifully, making it a great investment for most businesses with static signage needs. Talk to us about fabricating a beautiful vinyl sign!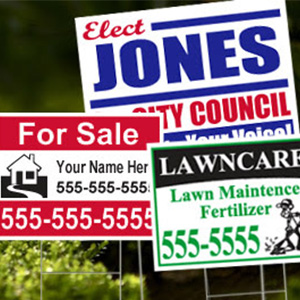 Bandit Signs
From political campaigns to lawn service leave-behinds, we print bandit signs that stand out, no matter what lawn they're on. With digital print capabilities, we can print any size run of bandit signage for your campaign.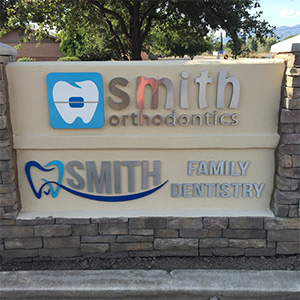 CNC Routed Signage
We're one few companies with CNC routing capabilities. Let us craft a sign for you from plastics, wood, aluminum or even foam, for a product that sends a clear message on a durable medium.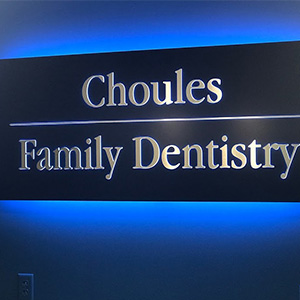 LED Illuminated Signs:
LED signage is a cost-efficient way to illuminate your message! LEDs themselves take almost no power to operate and offer a broad spectrum of colors. From backlit LED signage to vibrant color-accented pieces. We offer the best in illuminated signage.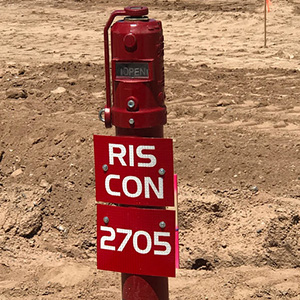 Safety and warning signs:
Our familiarity with architectural signage gives us the ability to create safety and warning signage you can count on in your facilities. Ask us about warning signage for all situations, including fire exits, restricted areas, safety hazards and more. We also do ADA-compliant safety signage!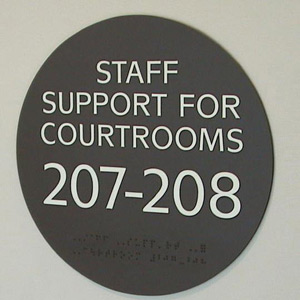 Traffic signs:
From parking garages to private driveways, loading docks to parking lots, traffic signs are an integral way to prevent accidents and keep people safe. If your driving areas need a little law and order, let us know and we'll print signage that's clear and present.
Learn More Today
From small orders to large runs, Visual Communications is capable of handling signs and graphics in any capacity you require them. Contact us today at 480-892-8300 to learn more about our capabilities or to discuss your needs with our talented team.